Bluetooth – wireless music streaming in a range of up to 10 m
Offering great pairing reliability, the 3.0 wireless communication technology is compatible with all Bluetooth-capable devices like smartphones and tablet or laptop computers within a comfortable 10 m range, letting you enjoy your favorite music conveniently without the hassle of cords. The speaker will automatically connect to the device last paired with.
Excellent sound quality thanks to PHILIPS audio technology
With an output power (RMS) of 2 W and a signal-to-noise ratio of >70 dB, this speaker will immerse you in a sound that is crystal clear, balanced and powerful – high fidelity at its best!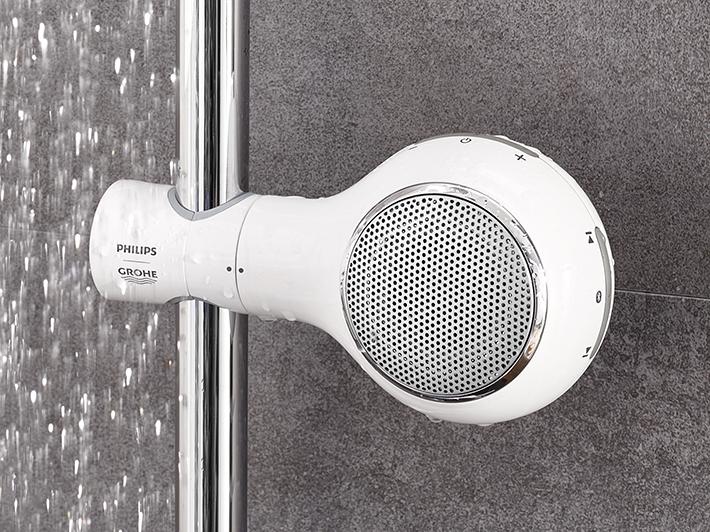 Water-resistant (IPX6) – perfectly safe to use in your shower and tub
The speaker complies with the IPX6 standard, meaning that it was tested to withstand "powerful water jets with increased pressure". In other words, it is waterproof and even a vigorous shower won't harm it.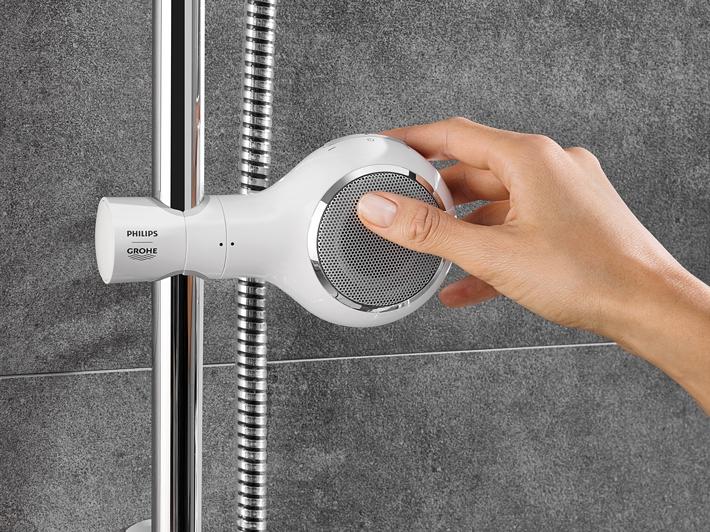 Shock-resistant to withstand falls from 1.3 m height
If you should ever happen to drop the speaker, there's no need to worry: Expansive tests have shown that even a fall from 1.3 m height will not harm this robust device – just pick it up and get back into the groove.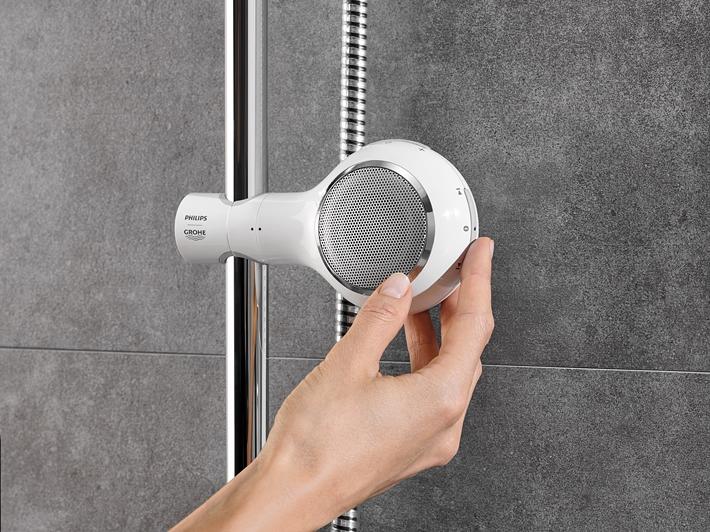 Easy to operate with wet or soapy hands
The speaker's six keys are easy to reach and operate, providing full control even when your hands are wet: on/off, Bluetooth connection, volume up, volume down, previous track, next track. Two LEDs show the status of the Bluetooth connection, the battery's state of charge and whether the device is on or off.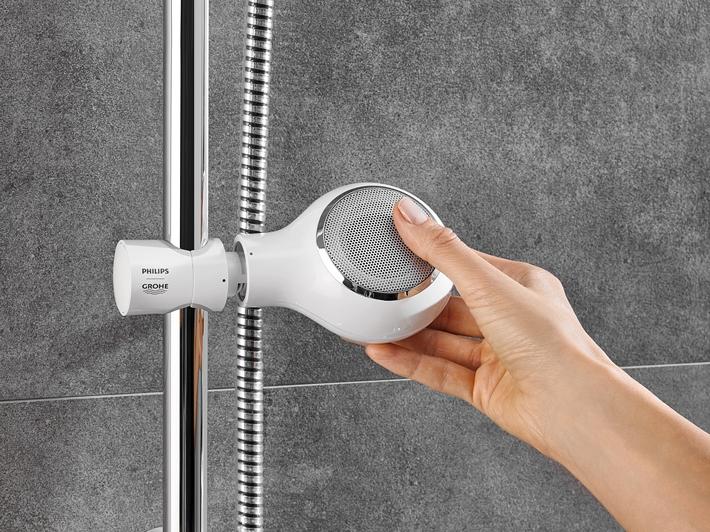 Easy to attach to your shower rail (Ø 20-25 mm)
The anti-slip adapter attaches firmly and easily to any shower rail with a diameter of 20 to 25 mm. The speaker locks onto the adapter with a convenient twist-and-push mechanism and will unlock as you twist and pull.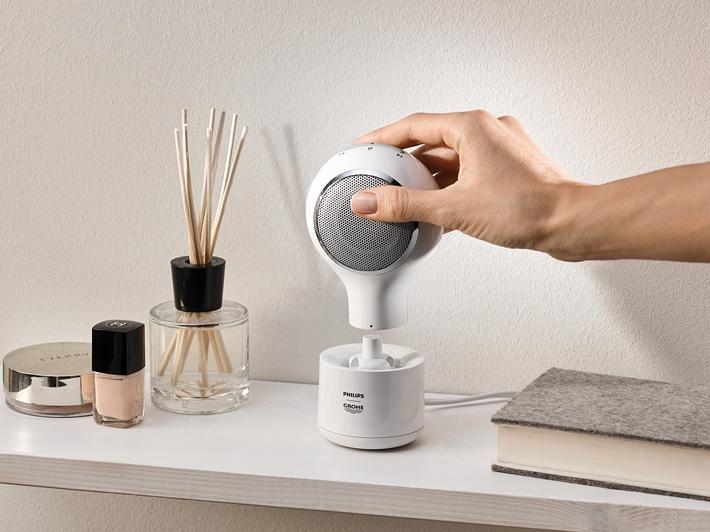 Inductive charging dock with extra functionalities
Coming complete with a wireless induction charger, the speaker can be charged conveniently, just like your electric toothbrush. The docking station is splash-proof and doubles as an elegant base station for the speaker when used outside the shower. Of course, music streaming can continue while charging. The battery will last about 8 hours on a charge.
Aquatunes Wireless Shower Speaker by Grohe